Get $7500 off MSRP on our last remaining all new 2017 Chrysler Pacificas ..
I
f its a Jeep you are looking get 15% off MSRP on new 2018 Jeep Cherokees & Jeep Compass!
Wow save 11% off MSRP on New 2018 Jeep Grand Cherokees!
No Charge Diesel engine on 2017 & 2018 Ram 2500 & 3500's.
Save 25% to 28% off MSRP on all instock New 2017 Ram 1500's!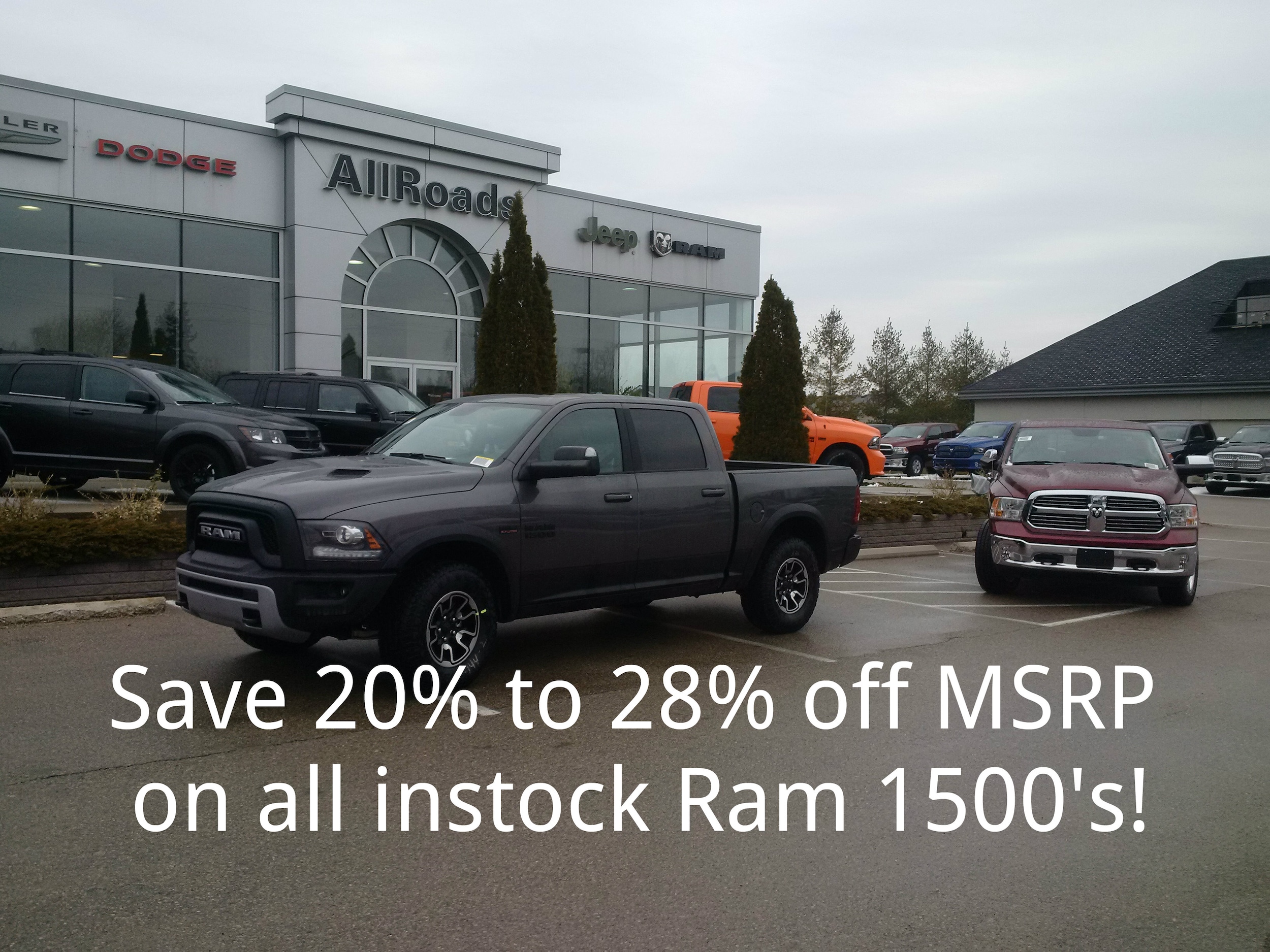 See AllRoads Dodge Chrysler Jeep Ram in St. Marys for our Cold Cash hot Deals Sales Event on now. All vehicles are sale priced! See AllRoads for big city selection & prices that will make you smile. St. Marys vehicle sales, Trucks, Cars, suv, crossovers & more. AllRoads has it all.