December Brings Holiday Bonus Cash, Plus no Payments for 90 days o.a.c PLUS!!!
.. New 2017 VEHICLES are on sale & Save with incentives and discounts of up to $16,000!  Its a great time to buy or lease a new Vehicle. 
   ( o.a.c)
Program Examples... 
Save over $6000 on our new instock 2017 Chrysler Pacificas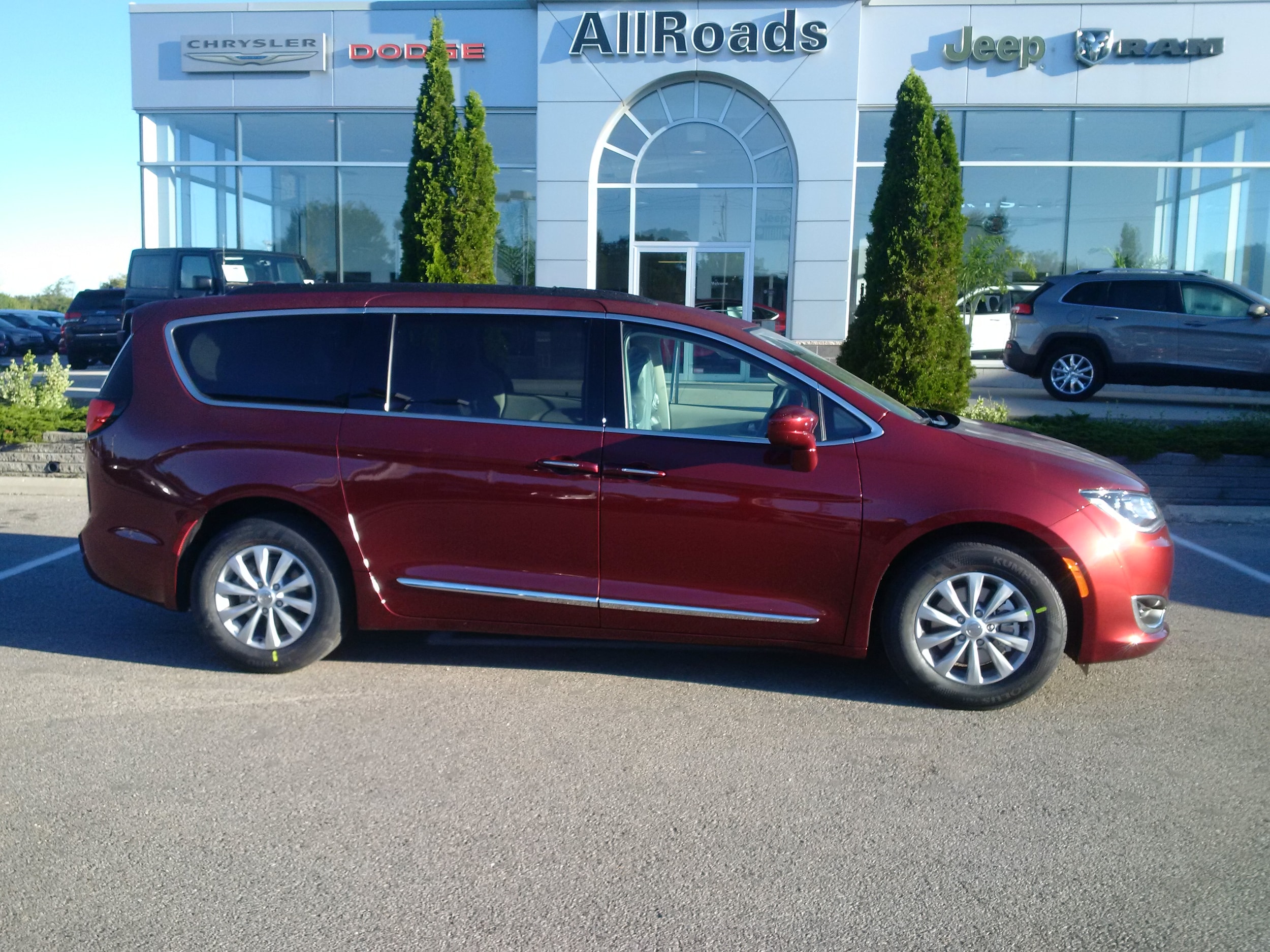 Save 14% off MSRP on all in stock 17 Cherokees and 2018 Jeep Cherokees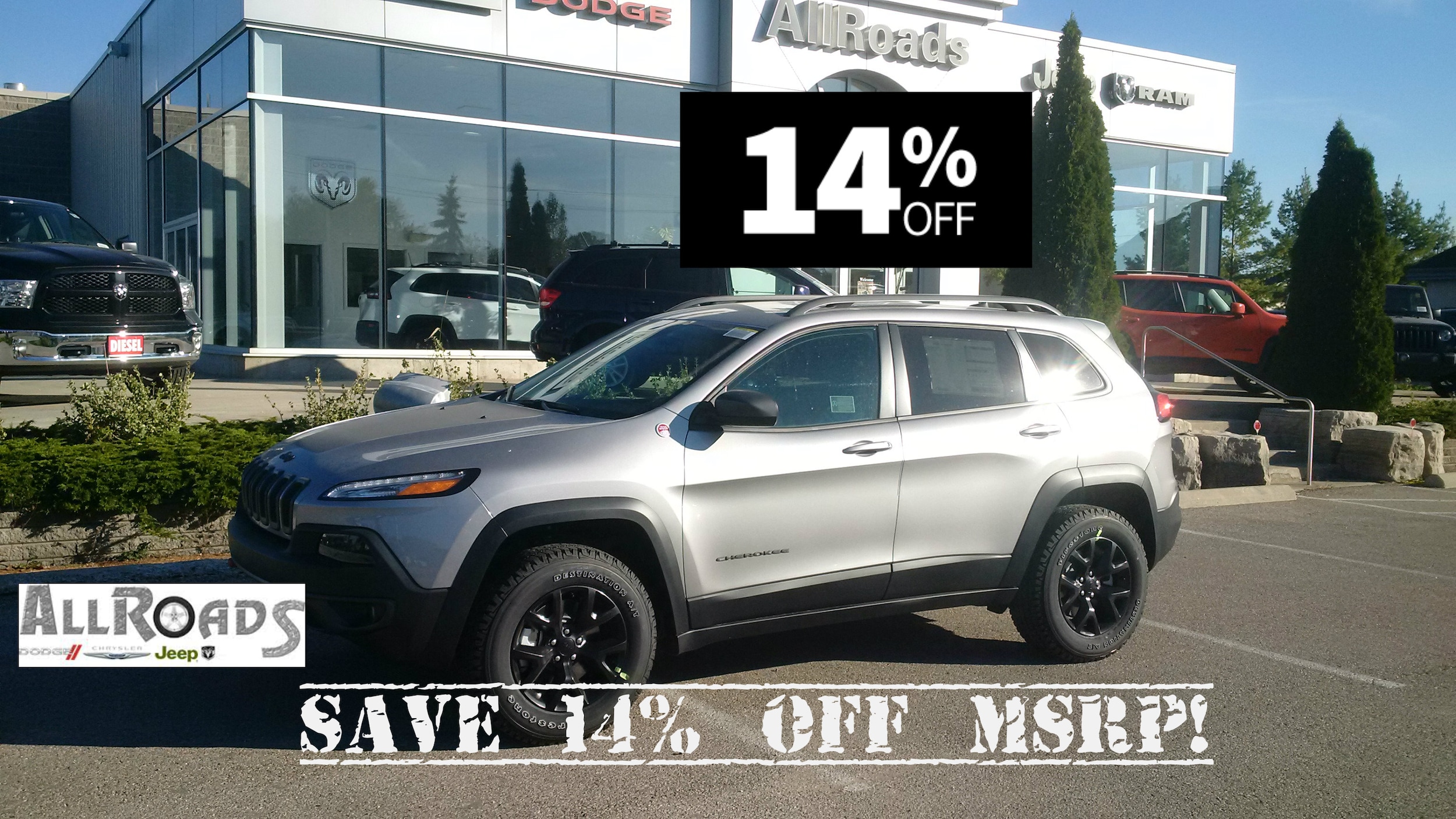 Or Choose a Ram & get up to 30% off MSRP !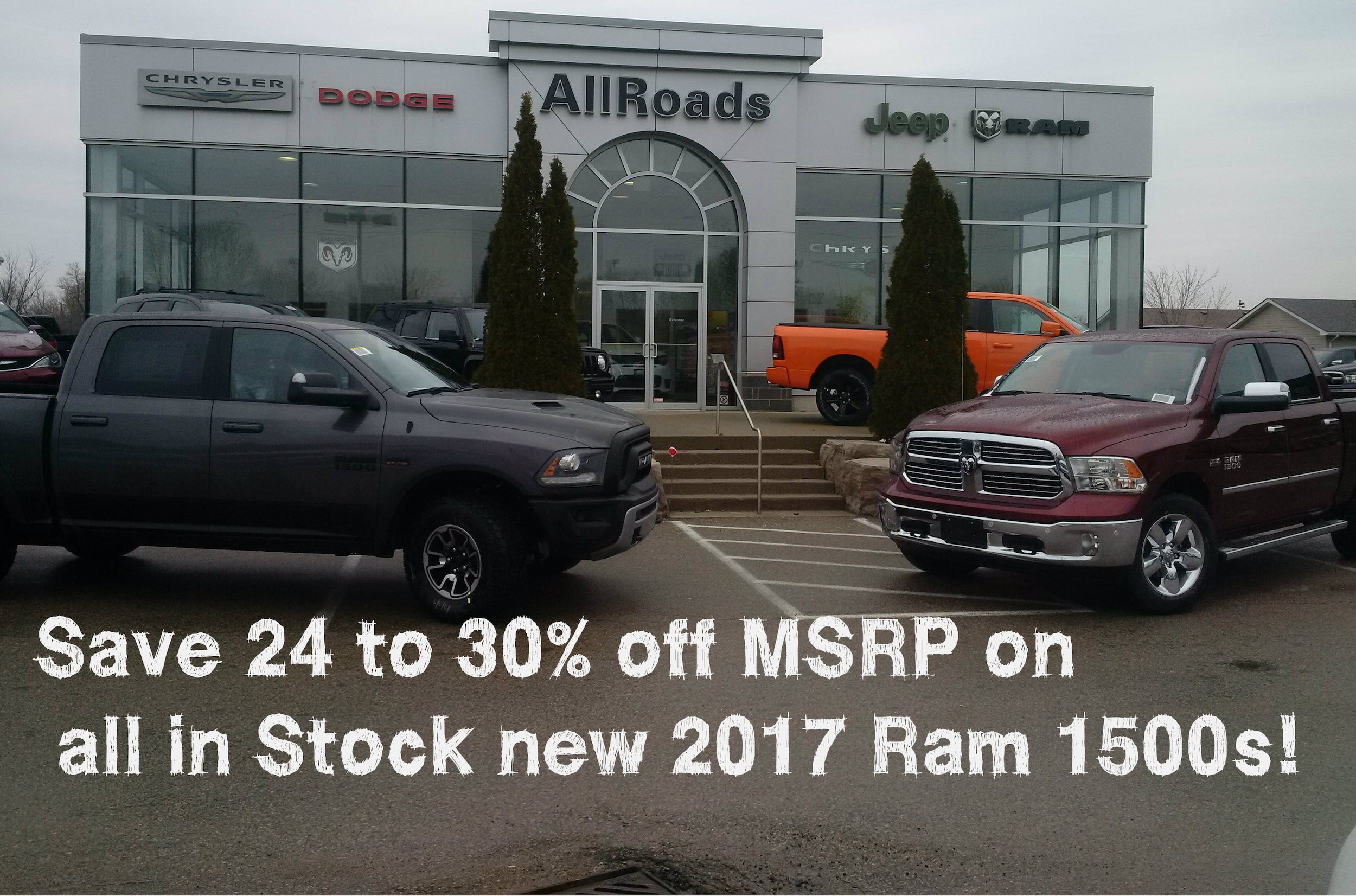 or...
Save up to 27% to 30% off MSRP on New 2017 Dodge Grand Caravans!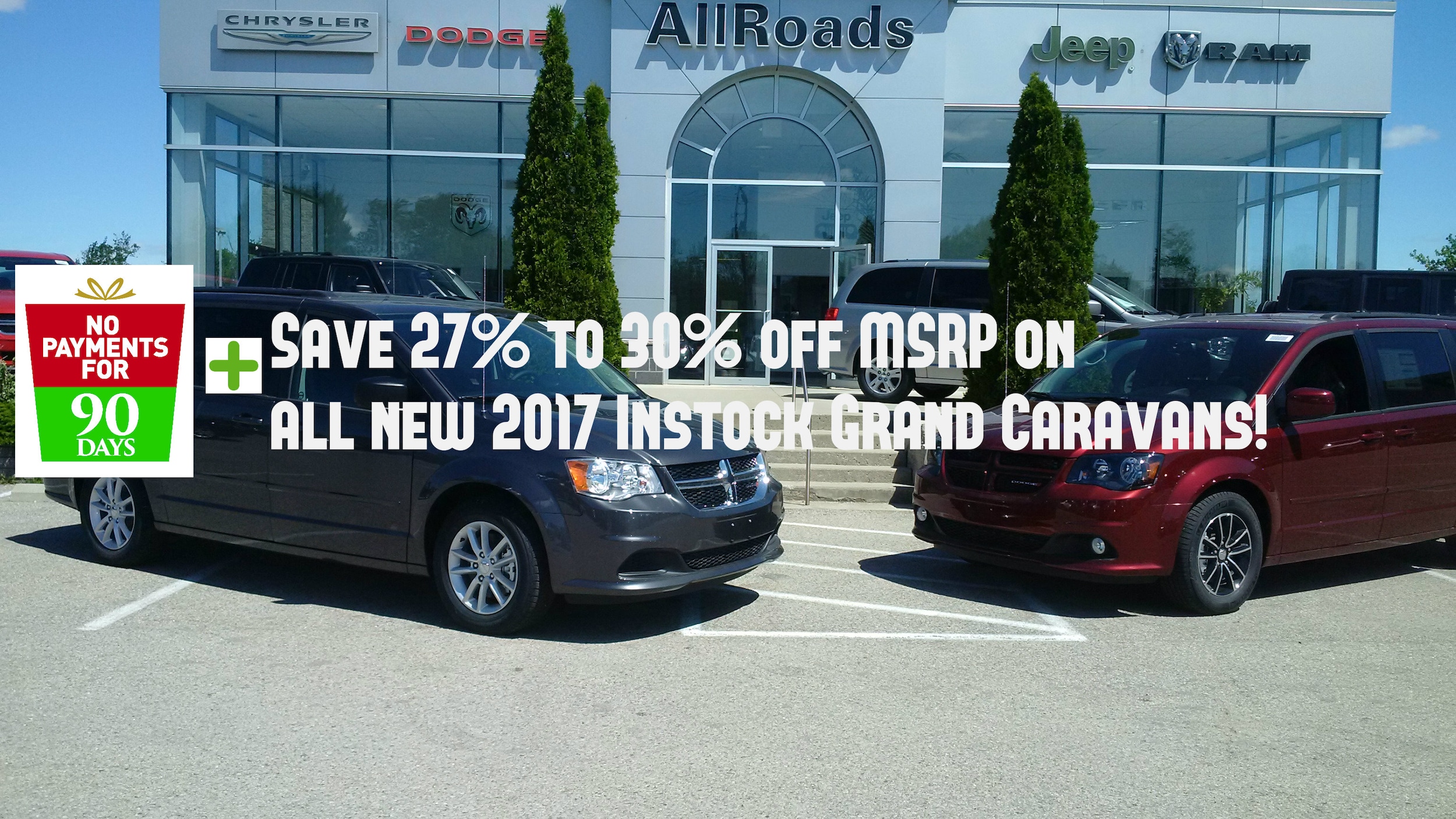 Or choose a Ram HD & get a no charge Diesel Engine plus Holiday bonus Cash of $1000!
 See AllRoads Dodge Chrysler Jeep Ram... We lease all makes & models! See us for your lease quote today!
All Sale Prices on our Site include Discounts, Holiday bonus Cash of $1000.