June 12, 2017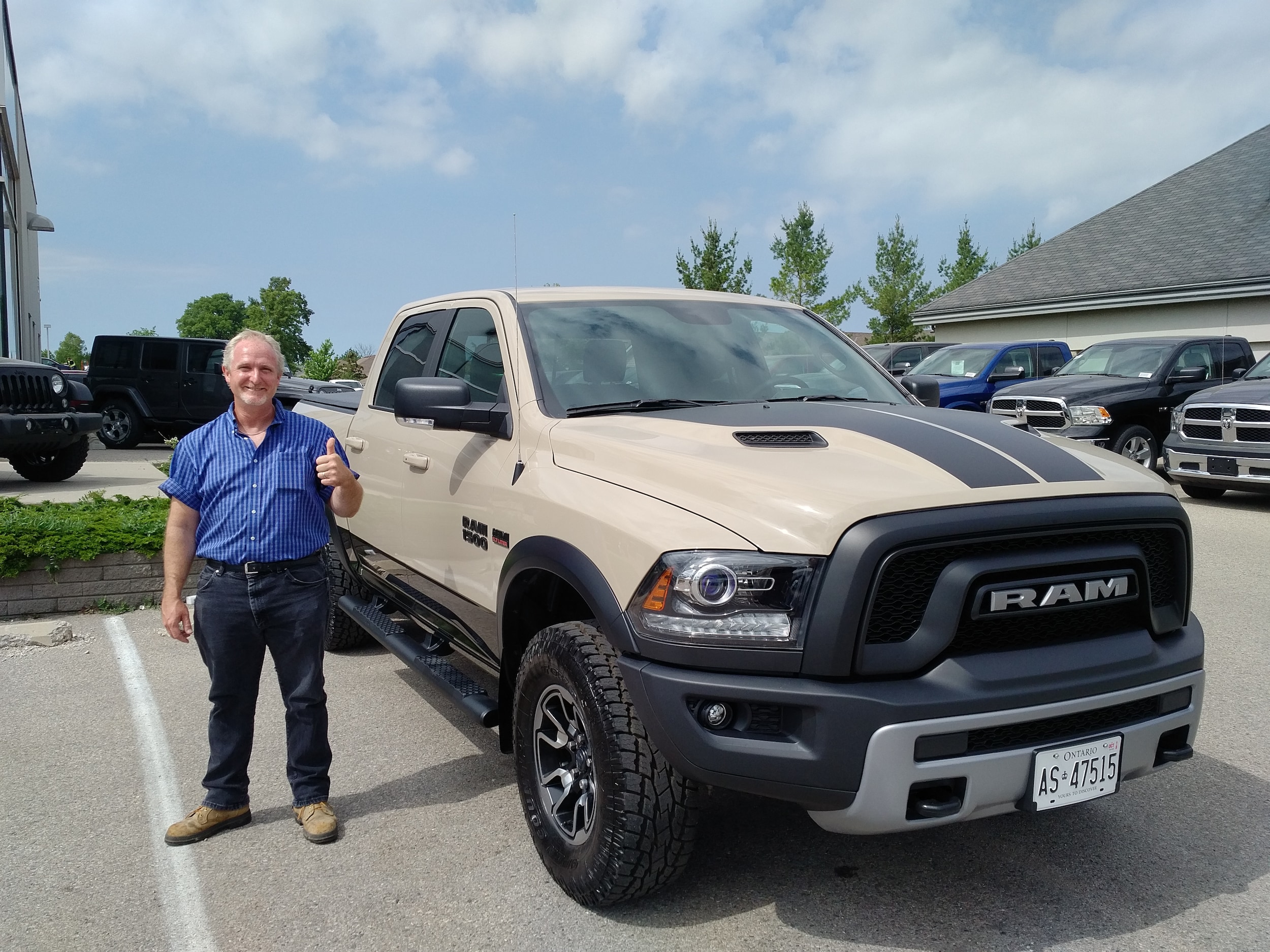 I also wanted to convey my appreciation of not only the service that was received on Saturday but the fact that the both of you were willing stay late to get all the paper work completed, that in my book is really going above and beyond.  I can honestly say it was pleasure and I have no reservations in recommending your Dealer ship to anyone I know that is looking to purchase a vehicle in the future.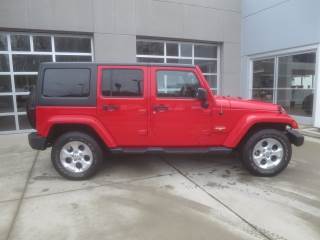 Good afternoon Phil
My name is Joanne Long and my husband and I purchased a Jeep from your location.  I am sorry in the delay in writing you about our experience, but it is necessary to express how happy we were with everything.
From the moment we walked in your front doors of the dealership, Service was Number 1.
We were greeted, introduced too, and just felt like part of your `happy family`.  Sara is so knowledgeable and friendly.    Everyone makes you feel so comfortable., even when comes to signing the documents and getting your bill.  LOL
 Right up until the moment we drove off in our beautiful Red Jeep, service was Number 1.  We cannot express how much we enjoyed dealing with your dealership and we have told many people of our experience.
 And….my husband loves his Jeep J
 Regards,
Mr. and Mrs. Harvey Long
Woodstock.
Jan 15, 2017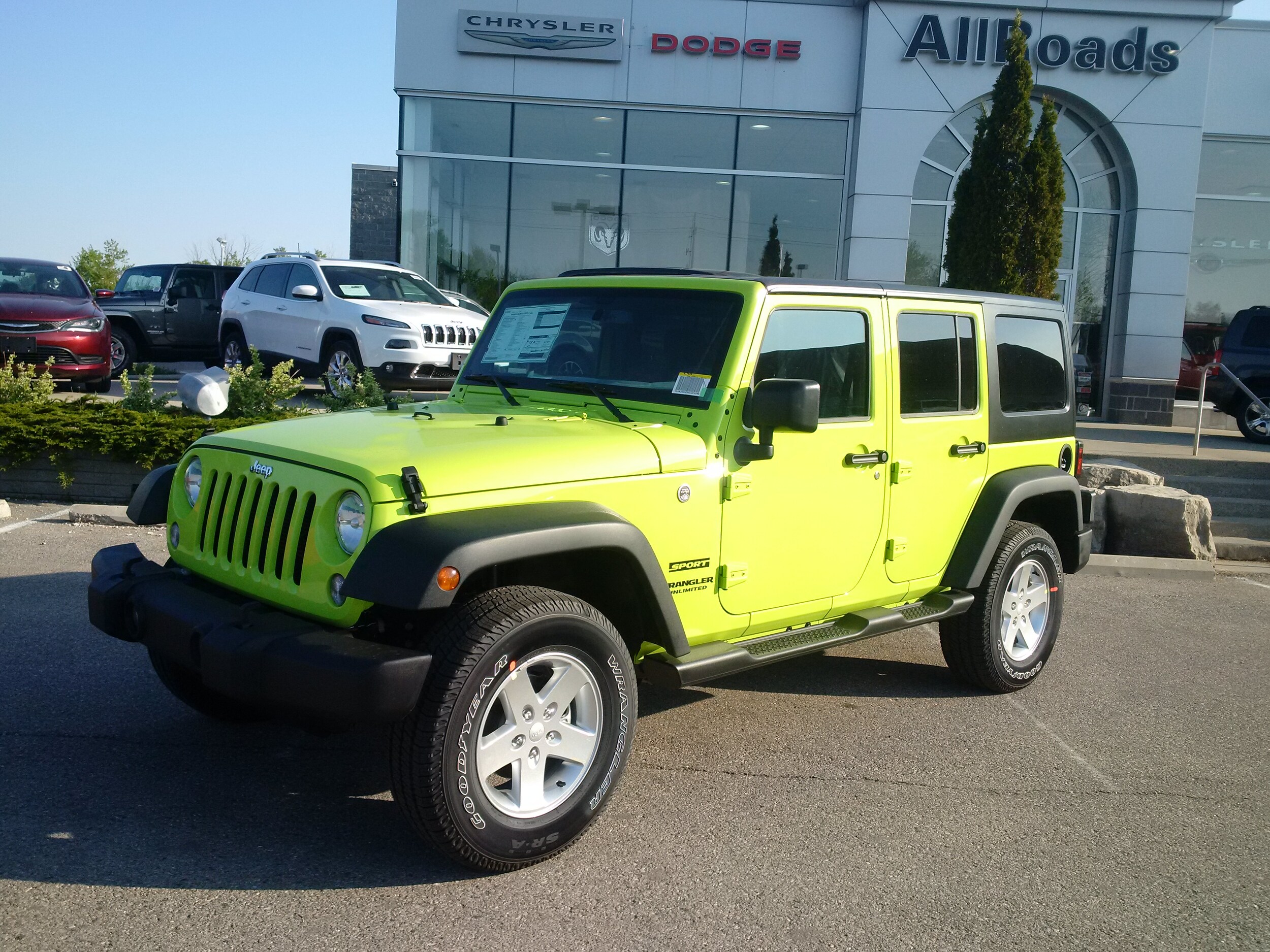 My wife and I just want to thank you and Katherine for everything in purchasing our Jeep. I will make sure to let people know about your dealership and the very kind people that are there to help you purchase a vehicle.
October 20, 2016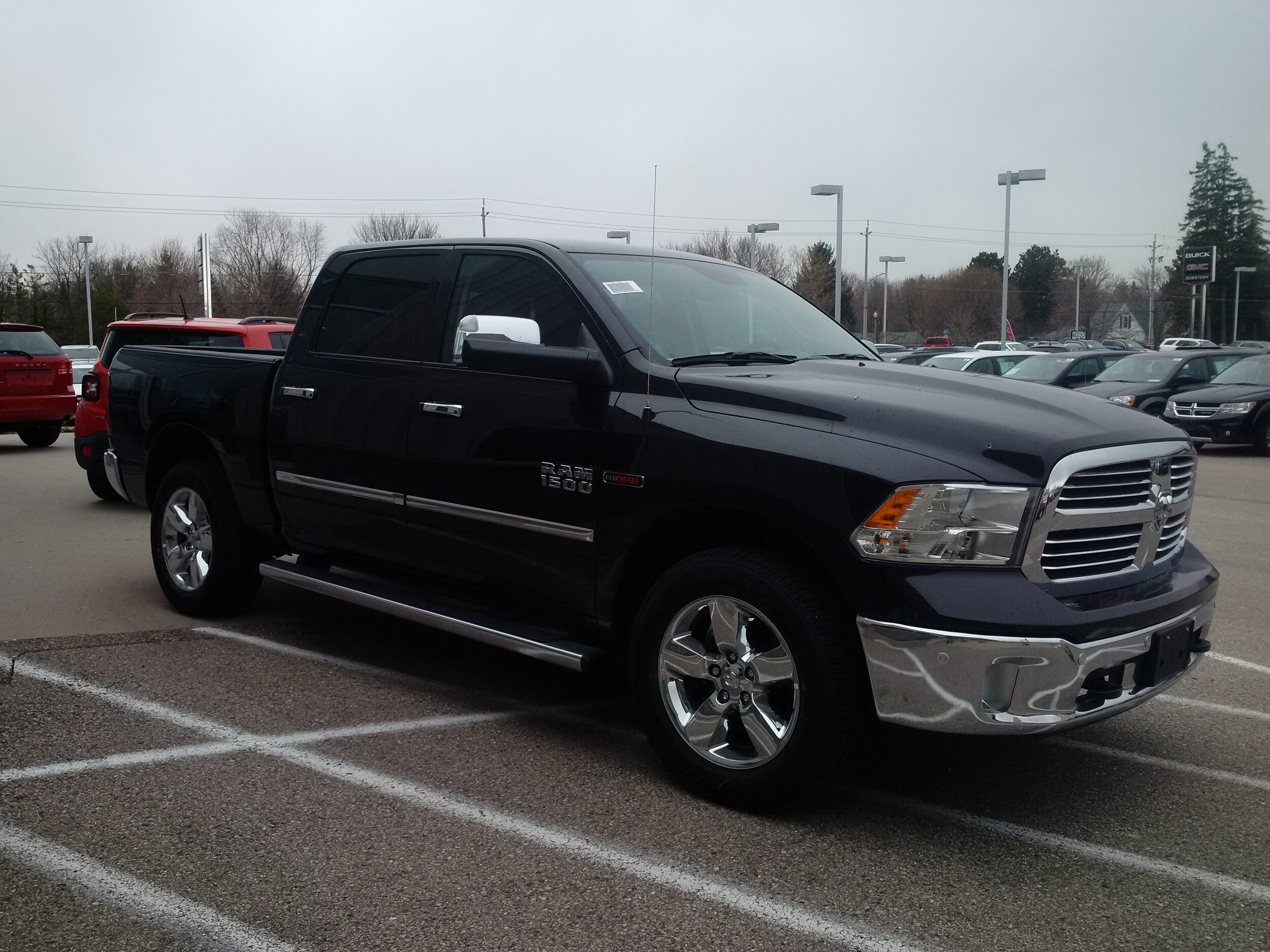 I want to thank you and your team for all you did for me.  It was nice to do business with real people!
Mike Wolfe
August 2nd, 2016 5star review from Facebook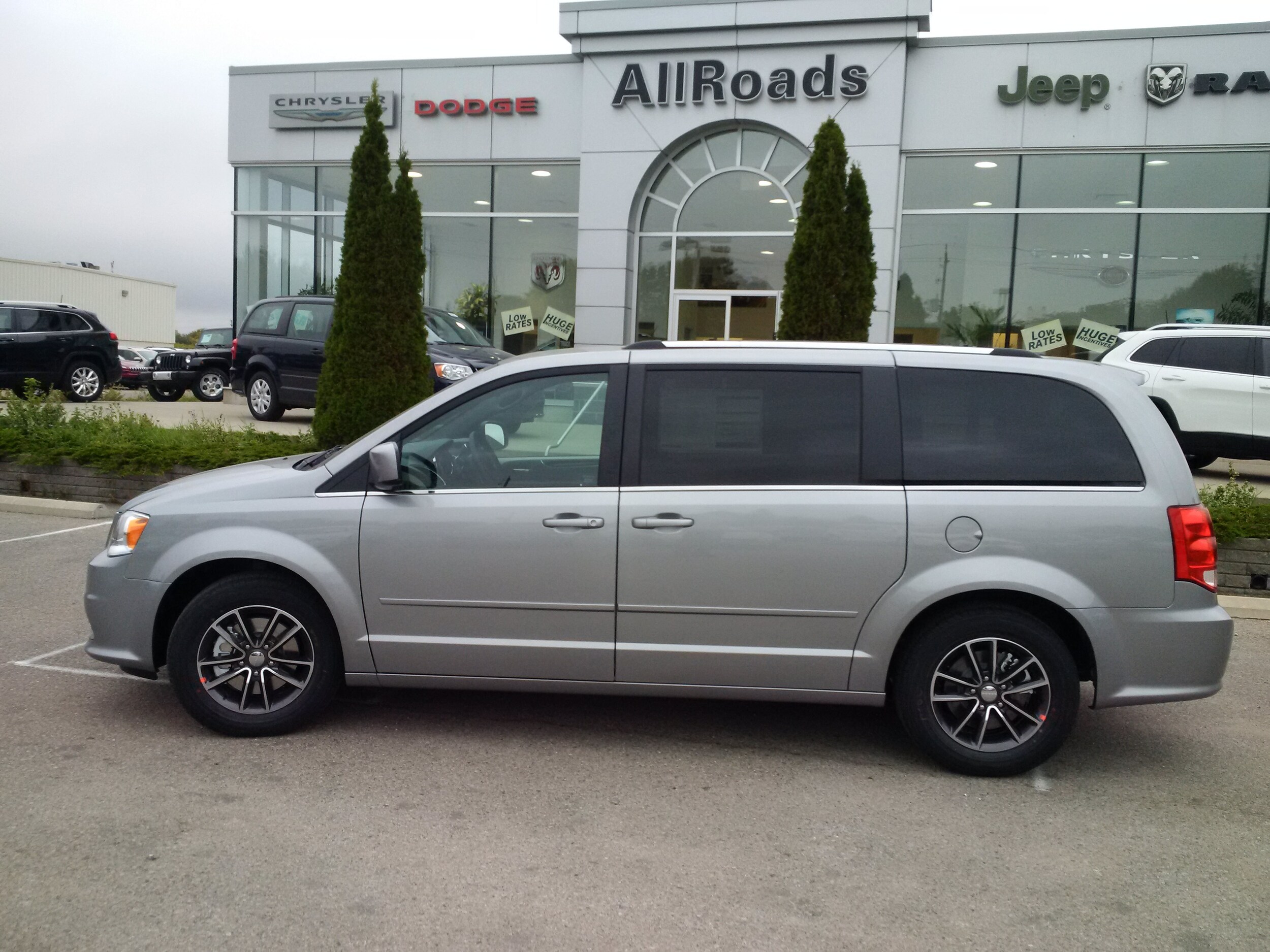 This is our second purchase from AllRoads, the sales staff as usual were excellent very accommodating and go that extra mile to make sure you drive away happy! Our experience with the service department has been second to none, they are prompt and thorough and you couldn't ask for anything more!
July 18, 2016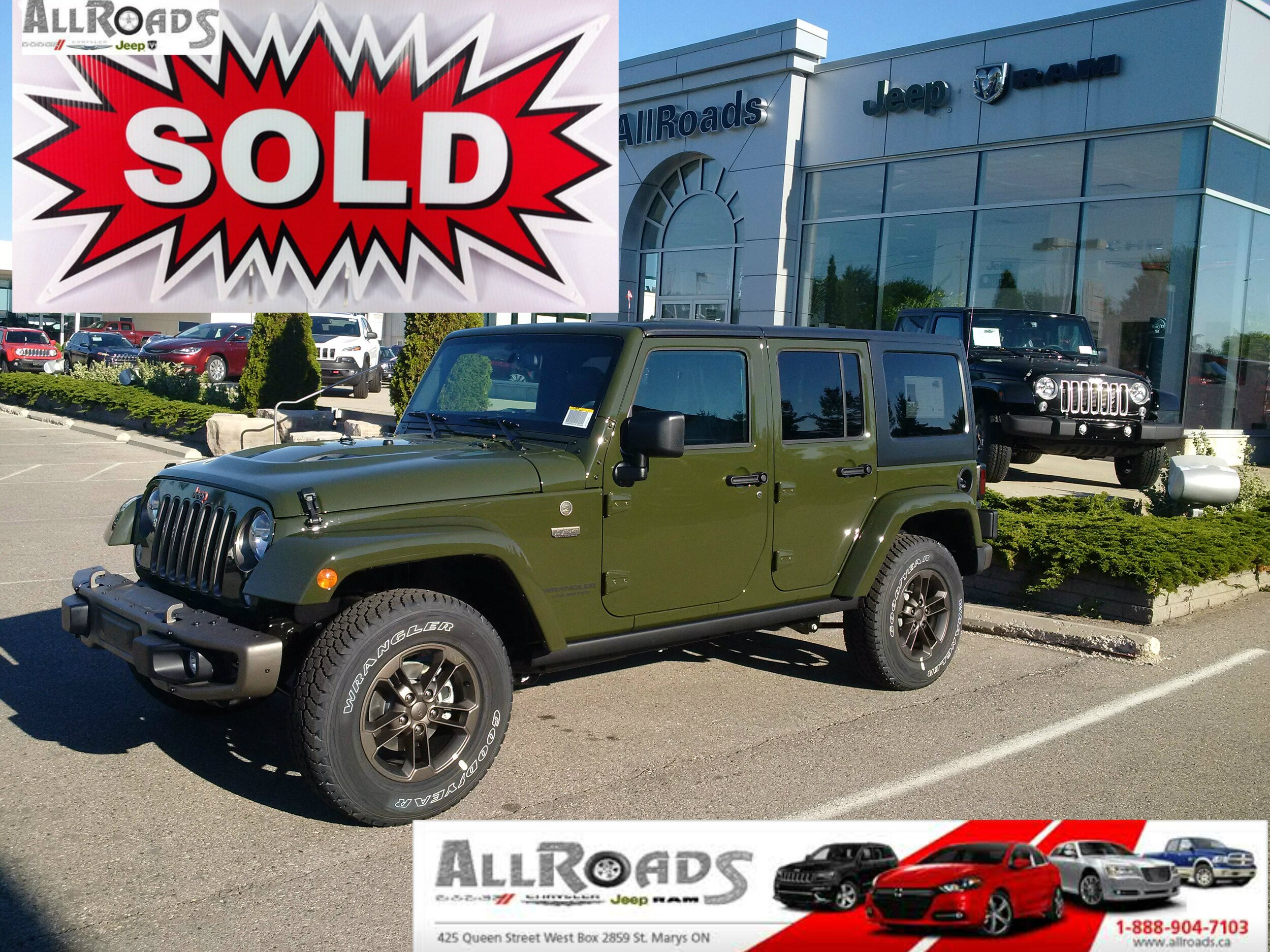 Thanks again for your help in setting us up with this amazing new Wrangler! You were very knowledgable and either knew the answers right away or got back to us as soon as you did find out. Katherine also did a great job of explaining any financial questions. 
It was obvious to us that you genuinely love your job and want to make sure your customers are more than satisfied by finding the perfect vehicle for them. 
We look forward to many happy kilometers ahead in our new vehicle, but won't hesitate to come back or send others your way for nother Jeep. 
June 9, 2016
Sara, I cannot begin to express how thankful I am to have met you & how much I appreciate all your help through my "journey" of finding the perfect car for my family & I. :)
Having four small children you understood how important it was for me to get as much information in the short amount of time I was able to get out alone & made the process of buying a new car soooo easy & stress free.
When I fell in love with a colour you & your co-workers weren't sure was available you went on a mission to find it for me and did so quicker than I ever could have imagined!
I would absolutely recommend you and AllRoads Dodge to my friends & family.
-Ashley C. 
June 8, 2016
I can't say enough about the customer service! Holly made everything perfect! I've always hated having to negotiate prices/features. This experience was painless!!! Although I hope to enjoy my new ride for a while, no one else will get my business! Everyone at 
ALL ROADS made my experience one of the best!!!  ***** Heather Giorgi
June 2, 2016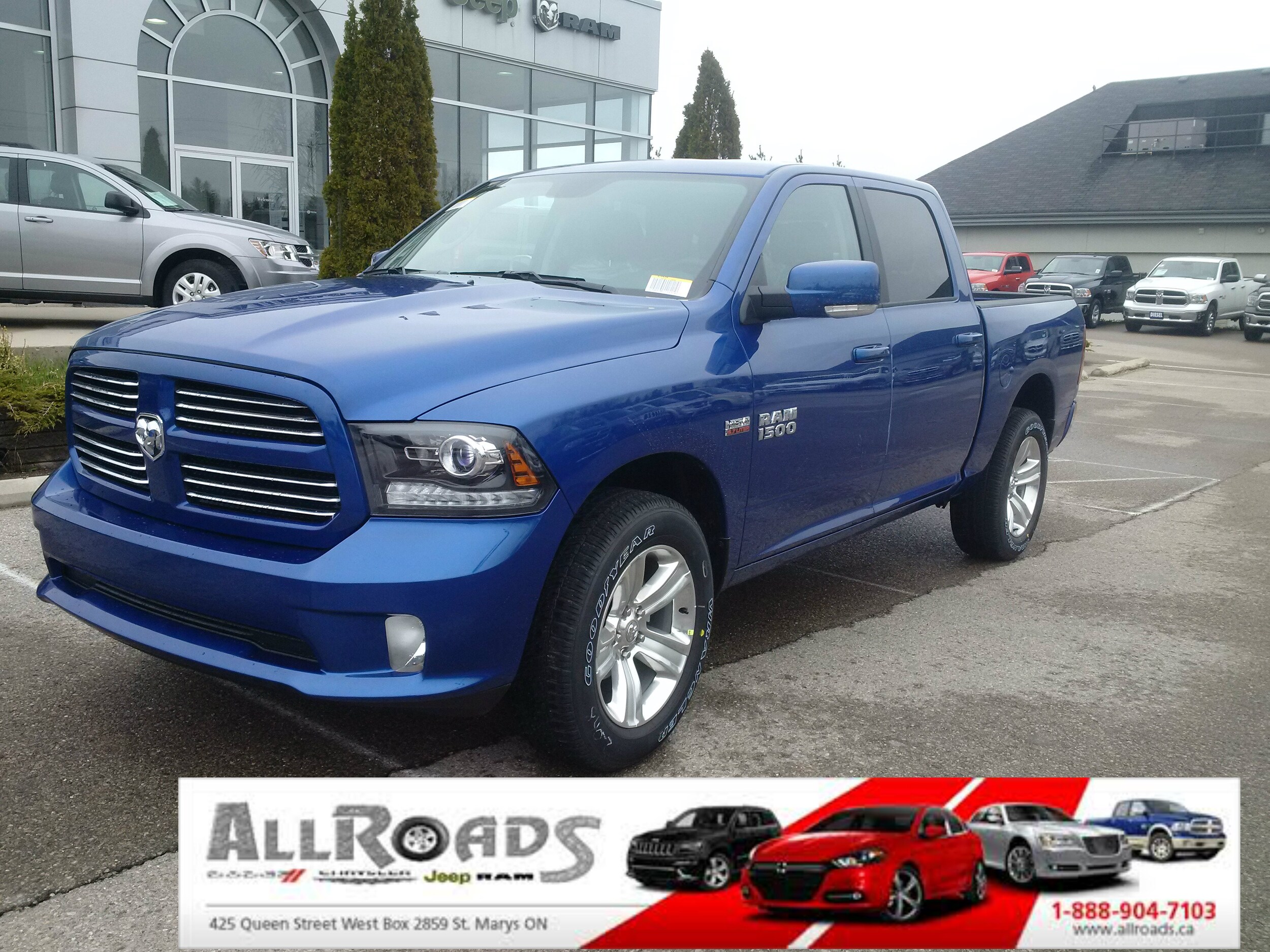 The service was amazing in the fact it's nice to come to a dealership and have a dealer greet you outside instead of having to hunt one down. They were helpful and were straight to the point.
May 17, 2016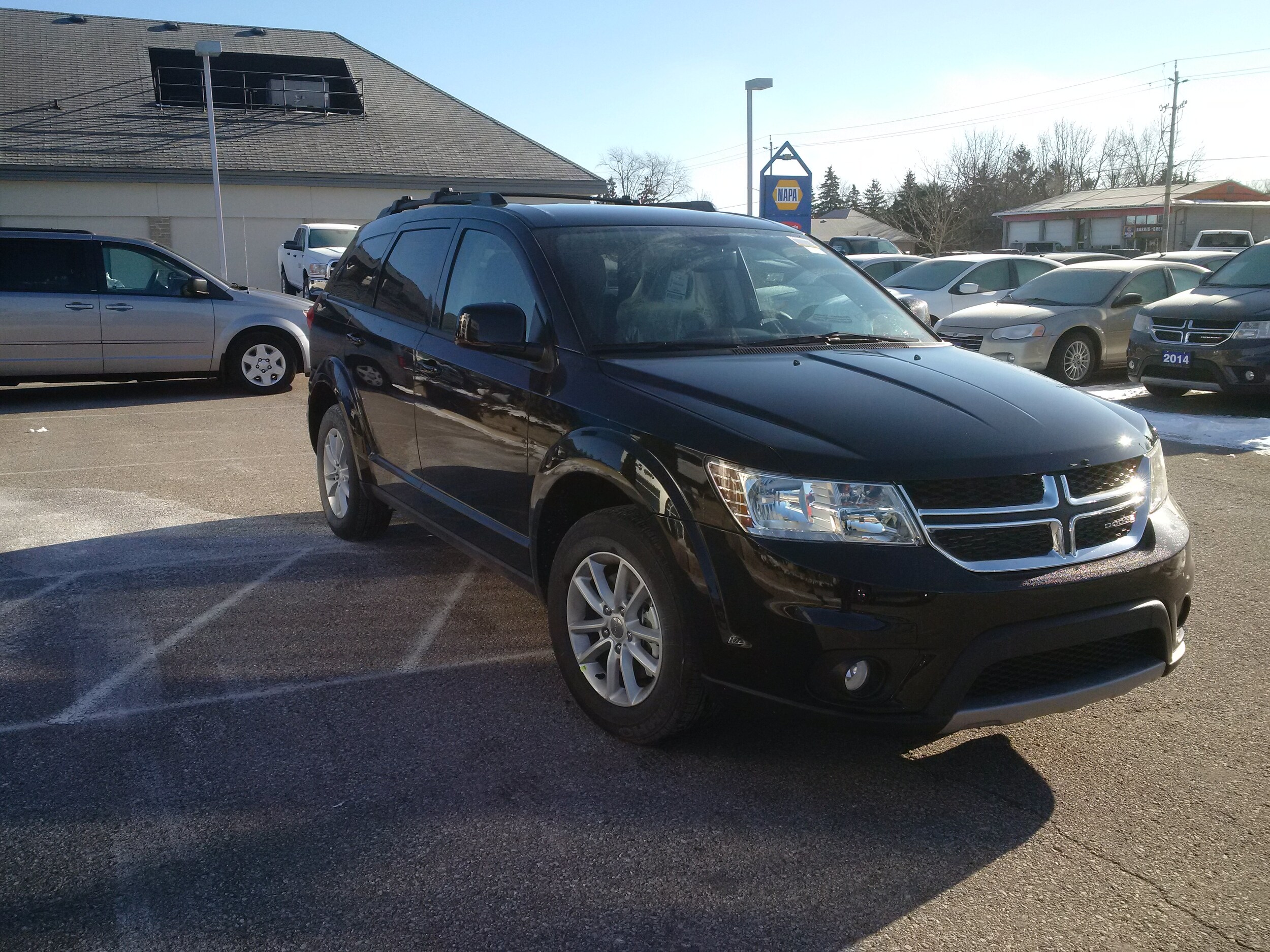 I had the pleasure of dealing once again with Holly Barlow. She has made both our purchases from her easy and fun. Besides Holly, all the other staff there goes out of their way with Friendly and courteous service! We will be back again, thank you for our great experience!
Jennifer Stasik
May 9, 2016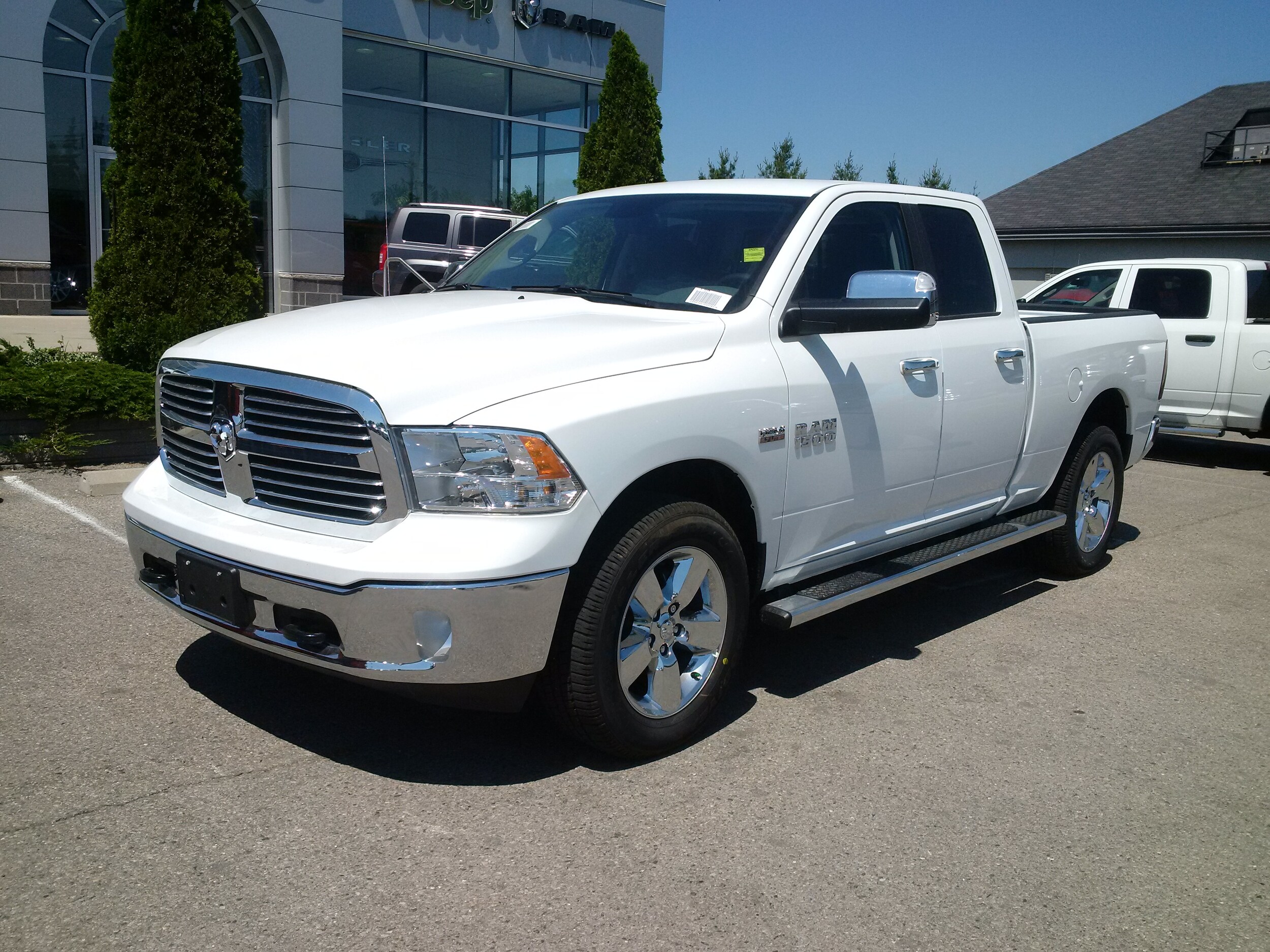 Sara, It was great dealing with you and Holly. I am on the hunt for a trailer now!! Just so you know, Rich and I did a loop to do some comparative pricing, from Mitchell to Listowel and Stratford etc. and we know we got a great deal with you. Thanks for everything. Careful travels. Perhaps we'll pass each other to work l.o.l.
Betty
April 18, 2016
I bought a new 2016 Challenger scat pack shaker from AllRoads Dodge. I found them to be very helpfully in my decision making when it came time to order this car. Very friendly and helpful when the car arrived. Setting up the car was made to be very easy by the staff. The car was spotless and fueled up ready to cruse the roads. I would recommend All Roads Dodge to anyone looking for good friendly service and also the knowledge of all the different vehicles and packages there are to purchase. Dan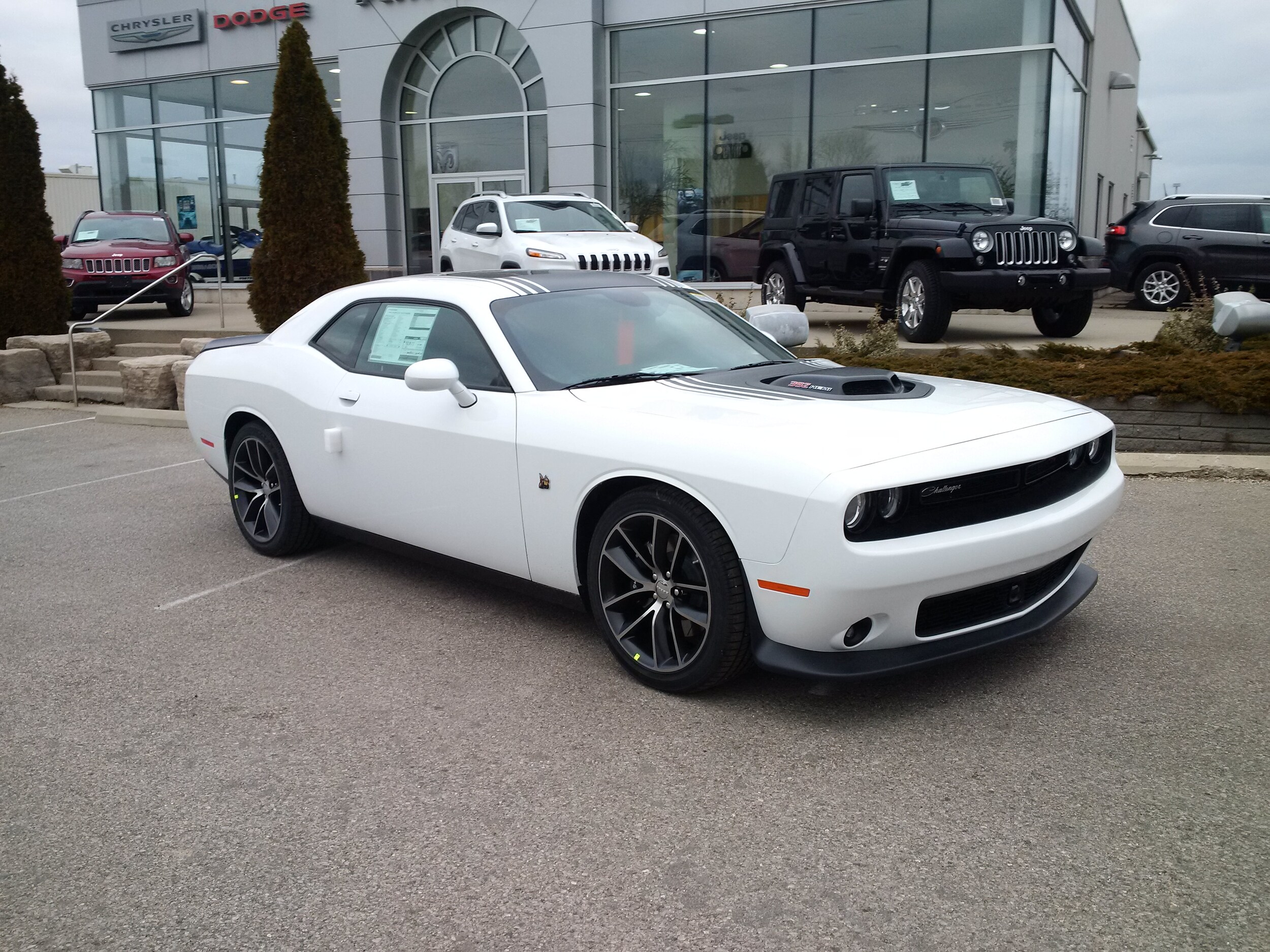 We've been dealing with AllRoads for a number of years now and very happy with all aspects of this dealership. The staff in all departments are friendly, helpful and always making time for their customers. Phil has always been there to help in any way possible when making purchases or leasing vehicles. Because of their commitment to the customer, we have felt comfortable about referring friends and family to them. Being in business ourselves, referrals are the best compliment of 'a job well done'! We loved our first 2010 Dodge Ram Laramie so much we got another one in 2013. Our most recent purchase of the 2016 Dodge Challenger was 2nd to none, as all at the dealership went over and above in service and accommodation to make the experience fantastic! We look forward to future sales and services with them.
Dave Dotzert and Jan Rowe Dotzert 
April 4, 2016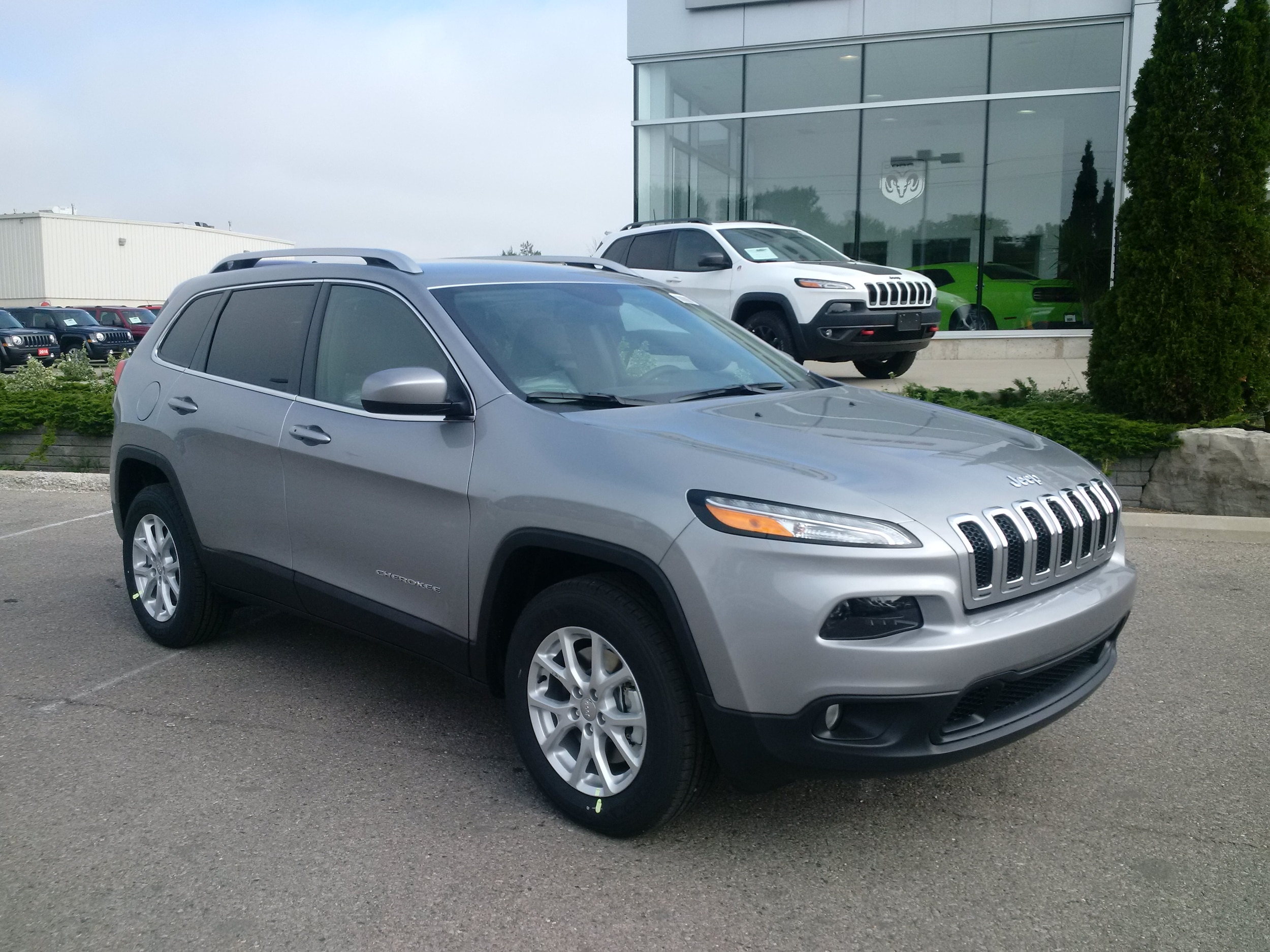 Just wanted to thank you again for my wonderful Jeep. Holly is the most awesome saleslady ( thanks for all the instruction!) and my Jeep is handling beautifully over our very Canadian April winter roads. So Safe!!
I'm not a huge lover of vehicles, but my Jeep has captured my heart!!
To the owner of AllRoads...you have an awesome staff and an awesome product.
P.L. Stratford 4/4/2016
April 6, 2016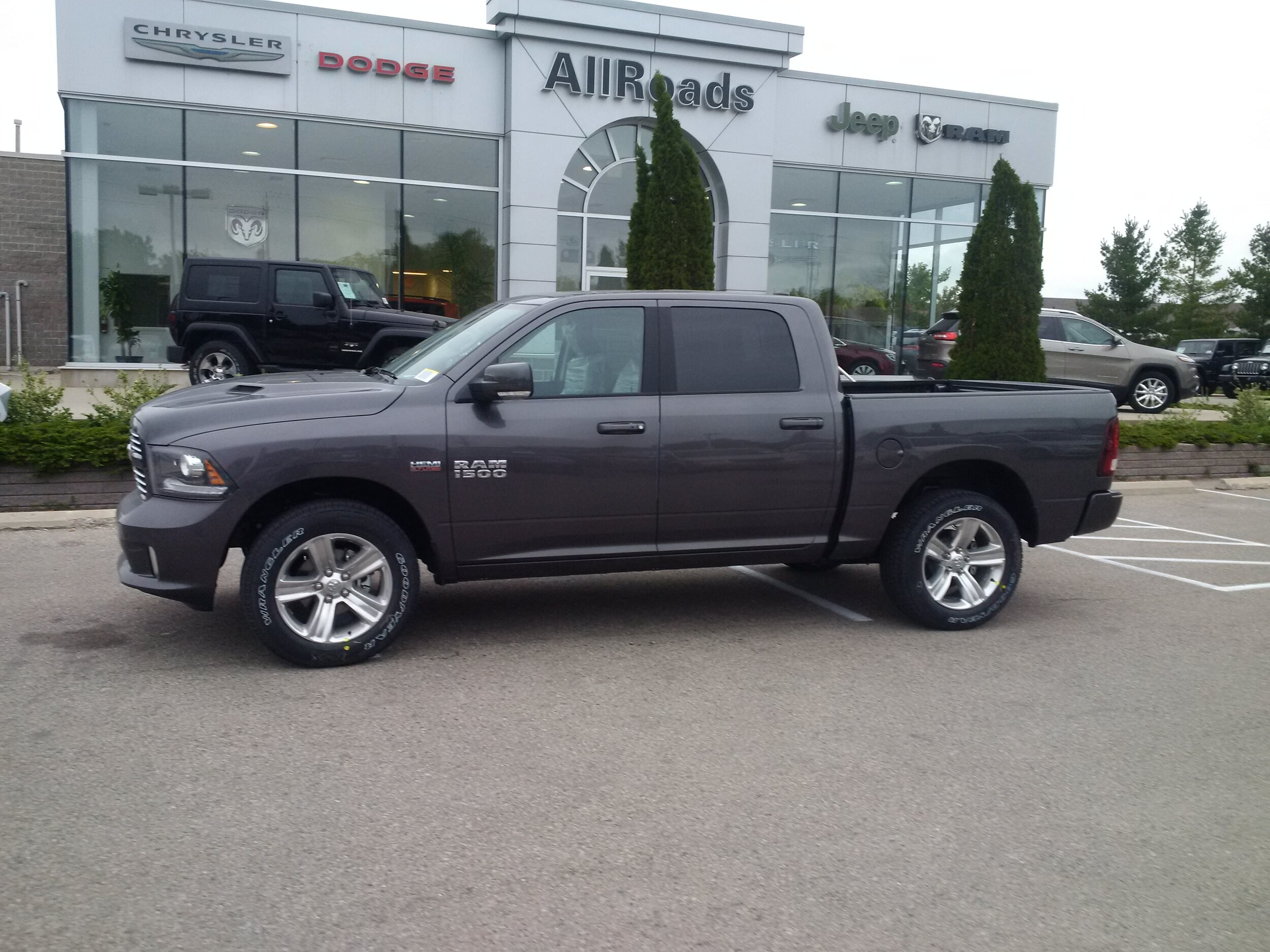 Mike Boulougouris review ***** april 6/2016
Best experience buying a new vehicle. Picked up a 2015 ram 1500 sport, the staff was really helpful and honest. I was originally looking at a gand cherokee but was steered towards a ram instead because I got more savings that way. The customer really does come first at all roads and they proved that. Highly recommended
April 2016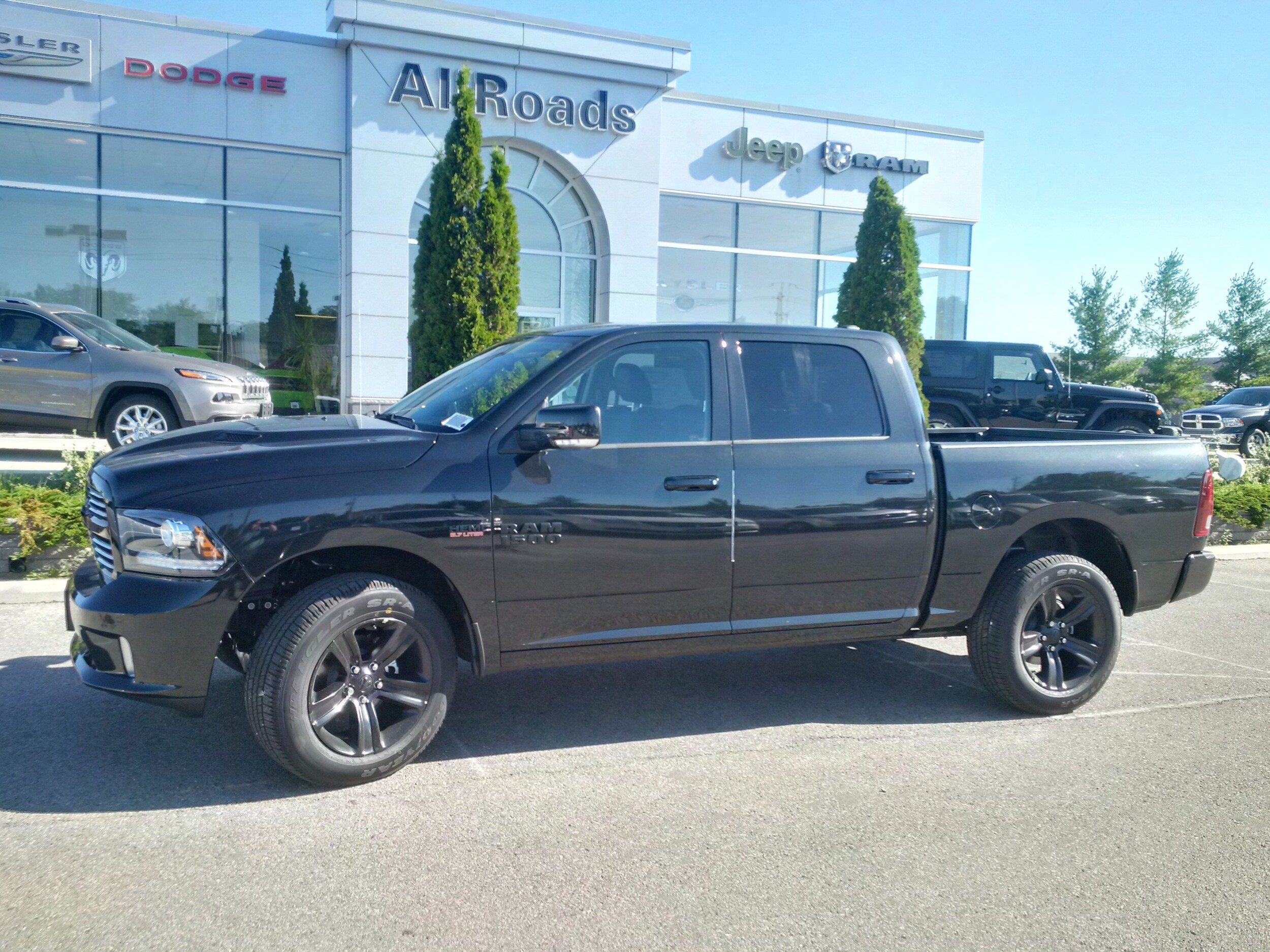 Deanna Diehl ***** 5 star review April /2016
I can't say enough good things about Allroads! They got me into my brand new Dodge Ram in under a week! I walked onto the lot just to browse and test drive a new truck and before I knew it I was driving home in my very first vehicle. The staff was exceptional! They listened to all my picky demands and matched me up with the perfect vehicle. I couldn't be more pleased! And now every time I take my truck in for service, it is always a fast and efficient job well done! I am a 100% satisfied customer and recommend Allroads to everyone I know looking for a vehicle!