October New Vehicle Clearout Specials ... New 2017 VEHICLES are on sale & Save with incentives and discounts of up to $14,500!  Its a great time to buy or lease a new Vehicle. 
   ( o.a.c)
Program Examples... 
0% 84 months on these ALL new 2017 Chrysler Pacificas )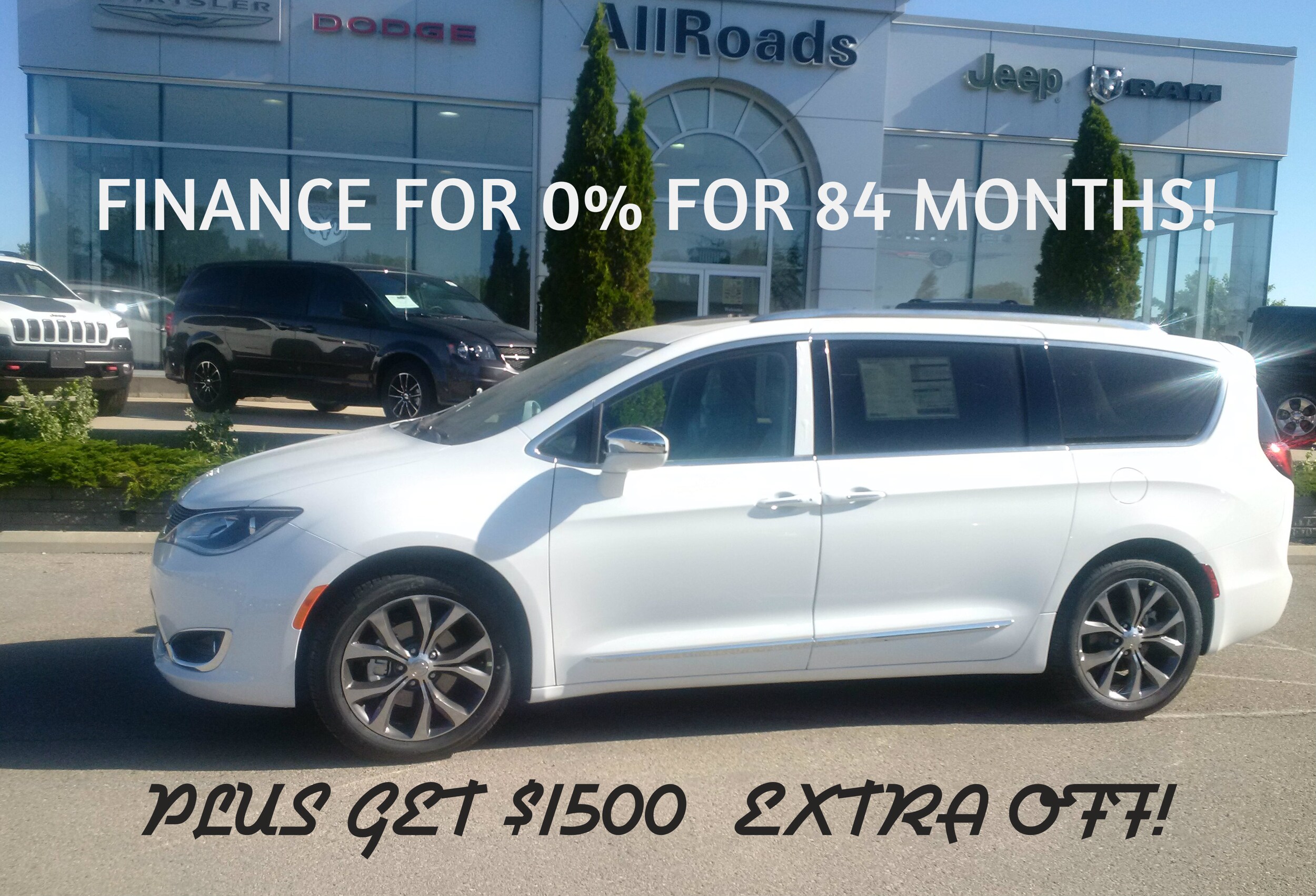 Save 10% off MSRP on 2017 Cherokees!
Or Choose a Ram & get up to 23% off MSRP  for a total discounts and incentives of up to $14500!
Plus choose low rate financing from 1.49%! ( o.a.c)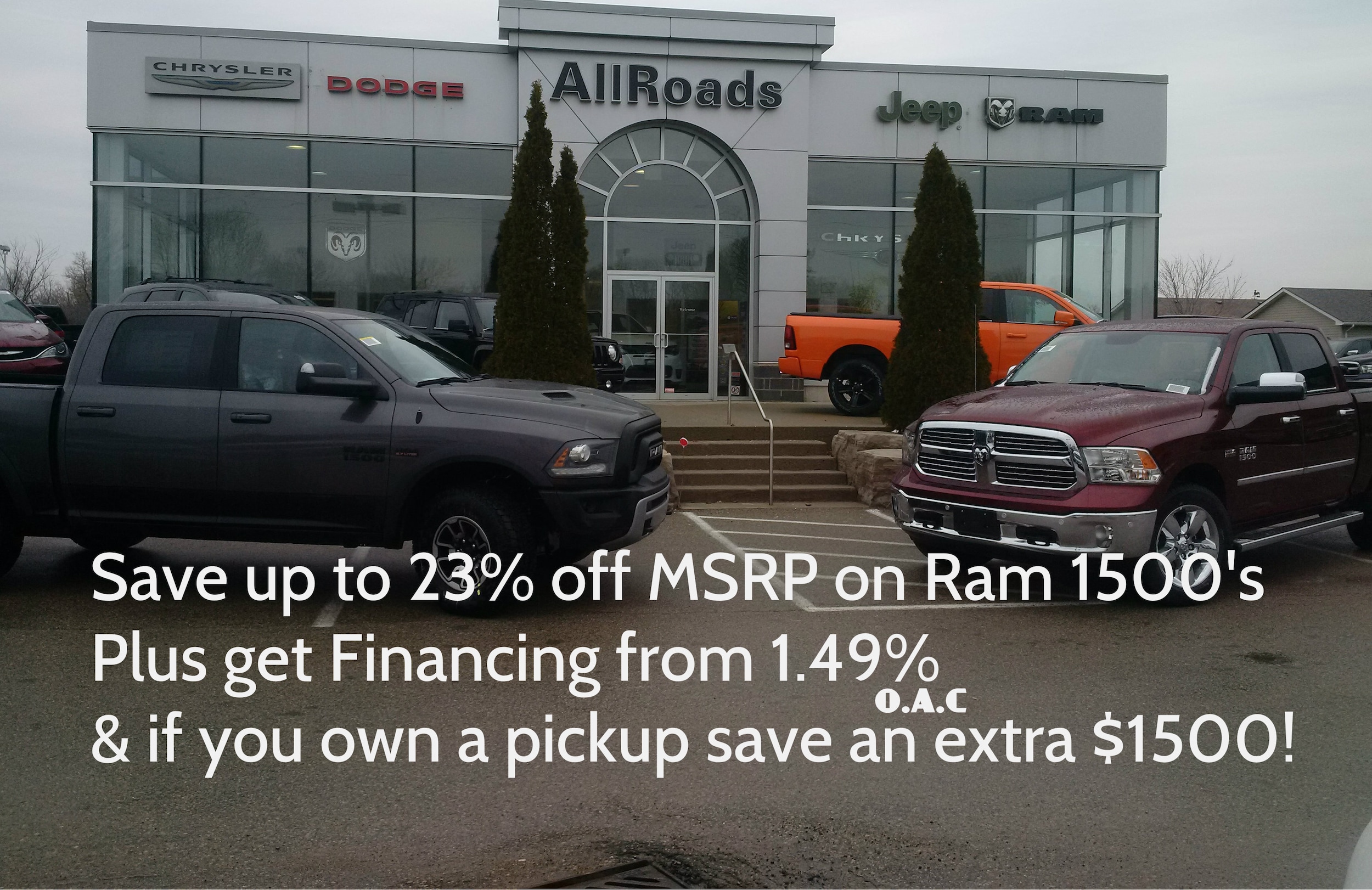 Save up to $12000 on New 2017 Dodge Grand Caravans! with credits & discounts of up to $9500 plus After tax credits of up to $2500!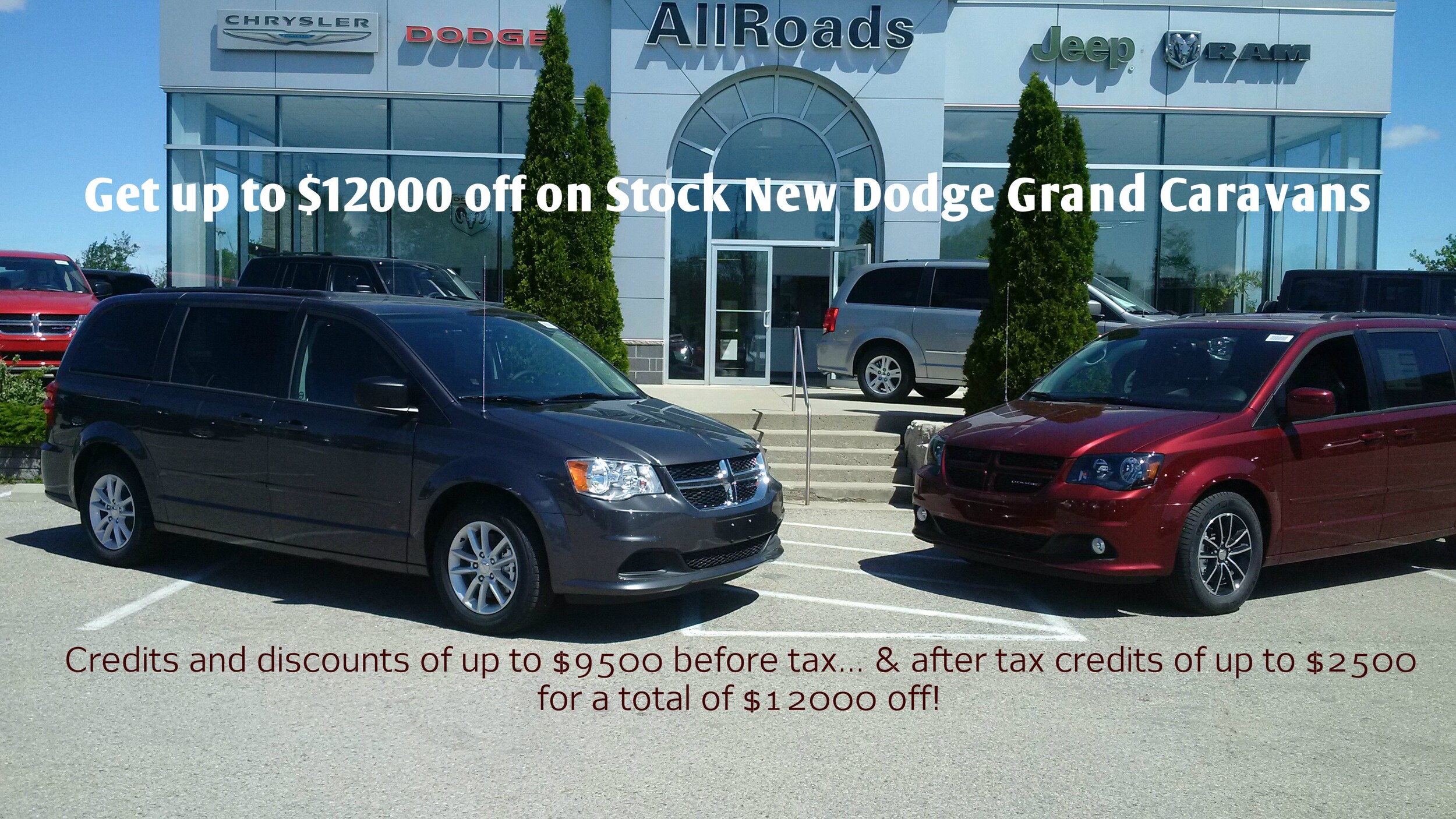 Or choose a Ram HD & get 0% financing for 48months, plus a no charge Diesel, plus save $1500 extra if you currently own a pickup.
2017 Journey Special ... New Dodge 
Journey SXT AWD - Save $5000 off MSRP!
 See AllRoads Dodge Chrysler Jeep Ram... We lease all makes & models! See us for your lease quote today!