All new 2017 VEHICLES are on sale & Save with 0% Financing on most new vehicles & incentives and discounts of up to $10,000! or Choose a Ram & get 25% to 28% off & save up to $22,000!
This is the best time to buy a new vehicle!
   ( o.a.c)
Program Examples... 
0% 84 months on these Fine Dodge Journeys & New 2017 Chrysler Pacificas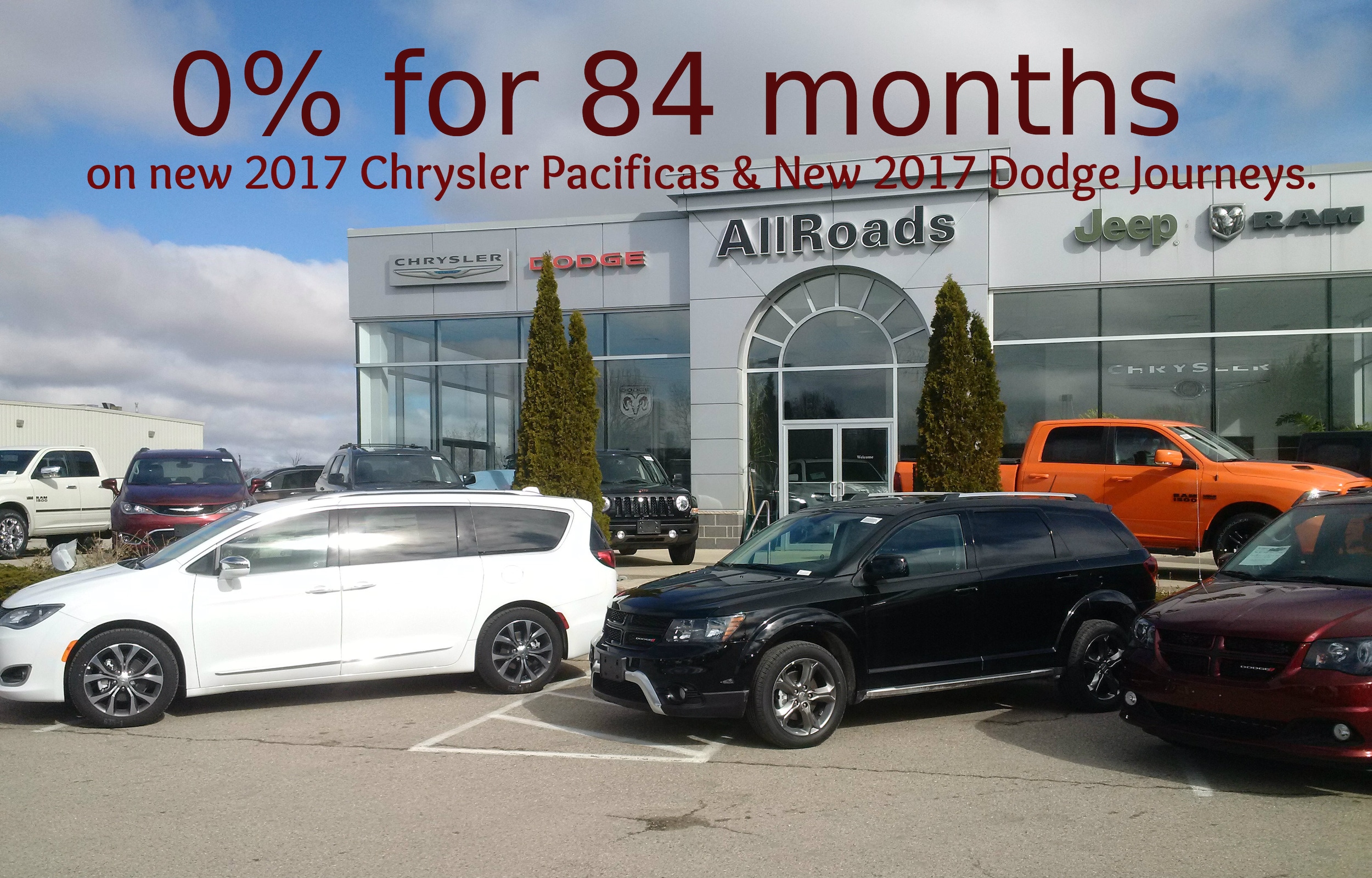 Save with zero percent financing on New 2017 Grand Cherokees and 2017 Cherokees for 72months!
Or Choose a Ram & get 25% to 28% off MSRP on Ram 1500's... thats a savings of up to $20,000!!!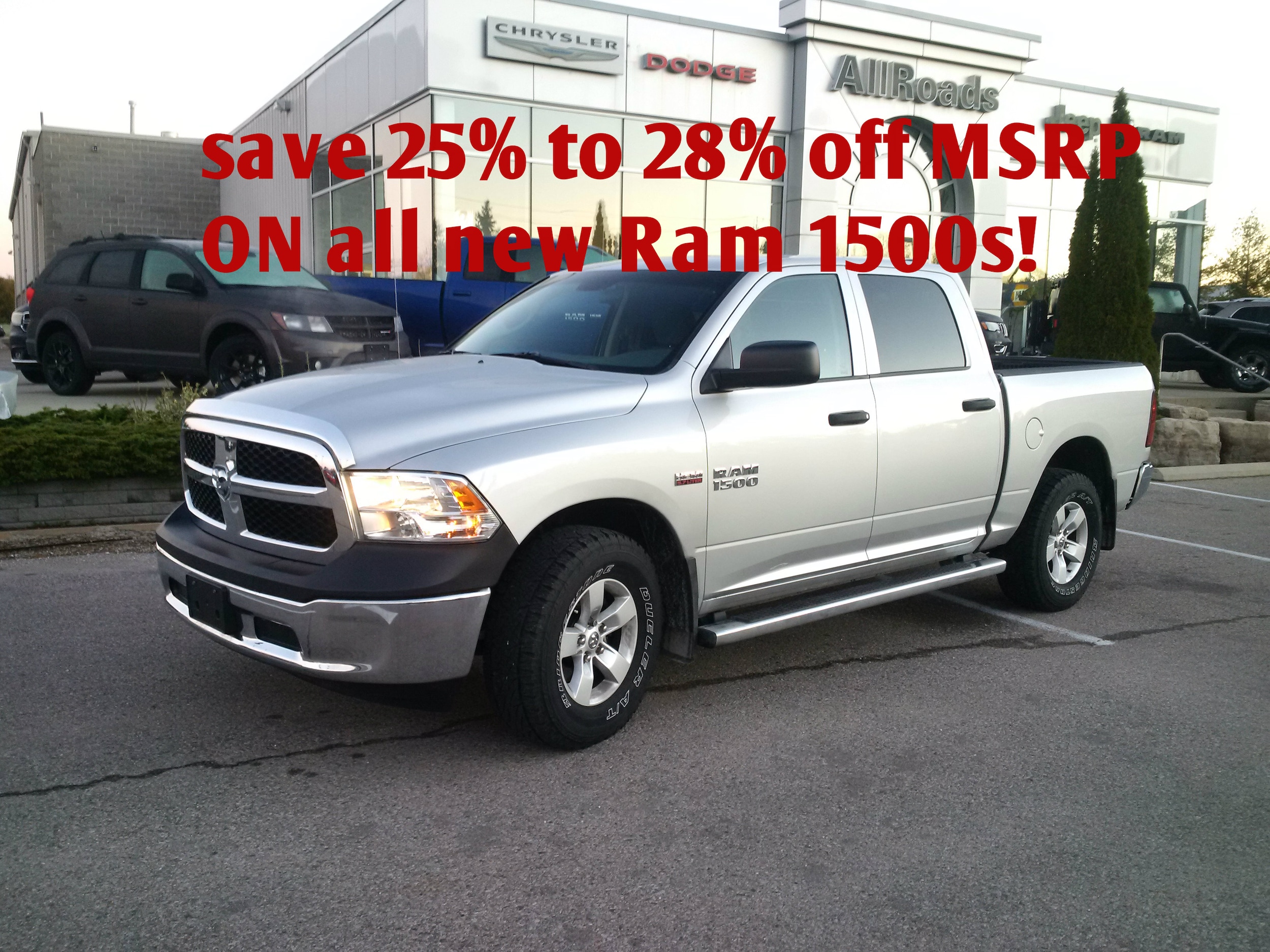 Save 25% off on all New 2017 Dodge Grand Caravans!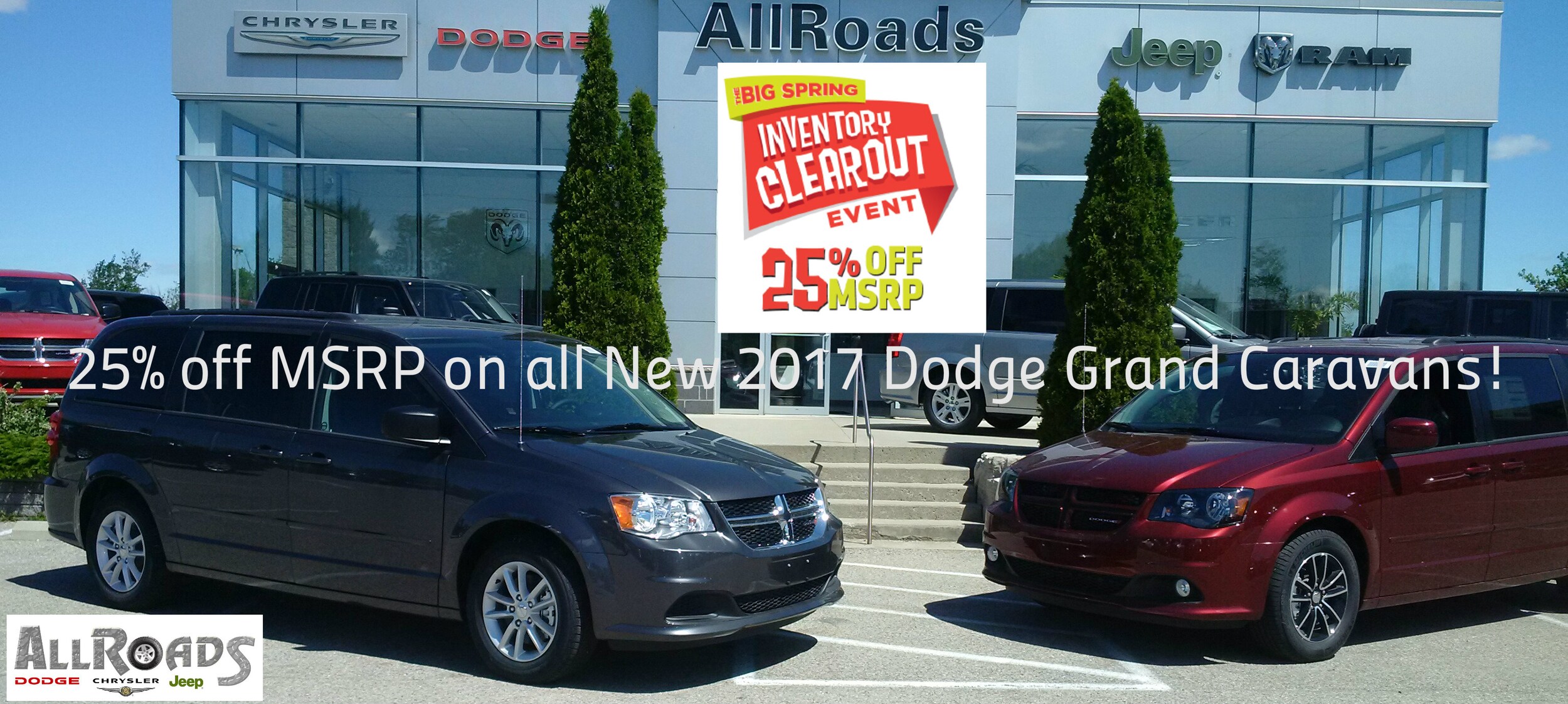 See AllRoads Dodge Chrysler Jeep Ram... We lease all makes & models! See us for your lease quote today!